Scale Model Lighting Kit Polar Lights 350 AMT Star Trek Enterprise App Control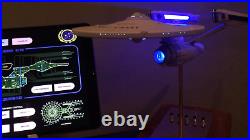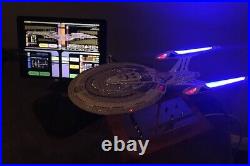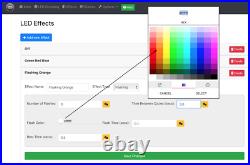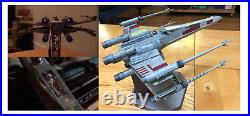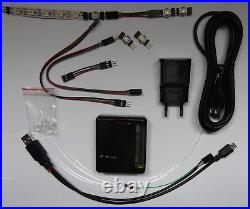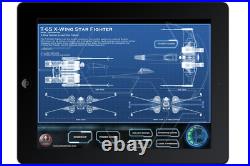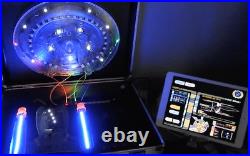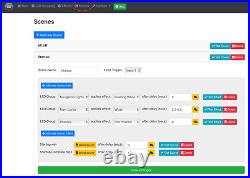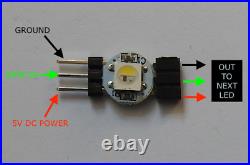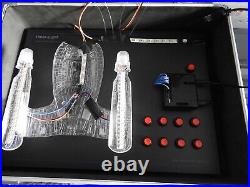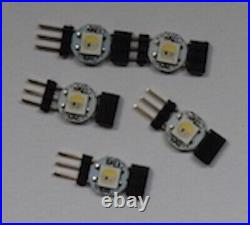 This is the pro starter kit from the advanced Scalectronics'Inner Light' scale model lighting solution - the most advanced solution for scale model lighting currently available. It is suitable for use with any scale model genre - sci-fi, car, train, railway etc. Particularly suited to Sci-Fi models. It is designed for those with little or no electronics / programming experience. No soldering or writing of computer code is required, everything is configured via an easy to use web interface. Some example demo videos can be seen here. Video will open in a new window. Scale model lighting / sound kit. For any model - Star Trek / Wars etc. Button / Wifi / iPad control. Inner-Light scale model lighting and sound kit demo - wireless app control, NeoPixel type LEDs. The lighting and sound solution is completely customisable, and controllable via physical buttons or via WiFi, eg from an iOS or Android device with a completely flexible user interface. Each LED chip can be multiple colors, and have any effect (flashing, scanning etc) applied to it. The starter kit consists of. 1 x WiFi control computer 1.4GHz 64-bit 512MB RAM. 1 x Inner Light configuration and control software. 1 x 5V DC 2 Amp Power supply. 1 x USB power cable. 1 x USB extension cable. 5 x single RGBW LED interlocking chips. 2 x interlocking RGBW LED strips, each with 5 LEDs.
2 x single RGBW LED non-interlocking chips. 5 x Fibre Optic 1mm x 30cm lengths. 5 x LED to Fibre Optic lens connectors. 2 x short LED interconnecting cables. 2 x long LED interconnecting cables.
1 x Quick Start Guide. Full documentation for using the solution is available on request. Note, models shown for illustrative purposes, not included in this listing.
Please message me for further information on this solution!