COLLECTOR'S GEM Original AMT 40 1940 Ford Sedan 125 Model Kit #240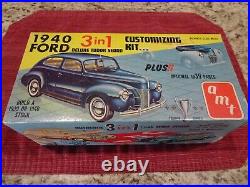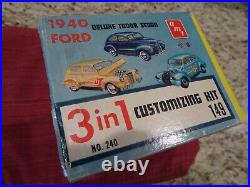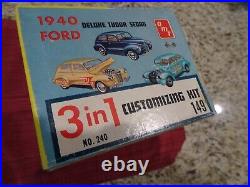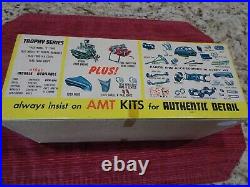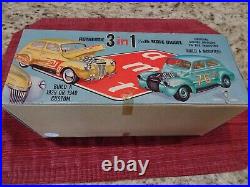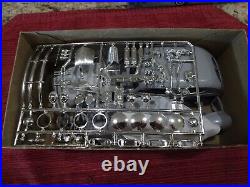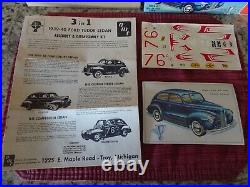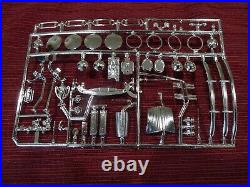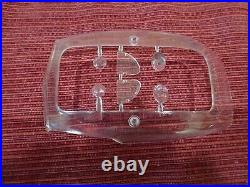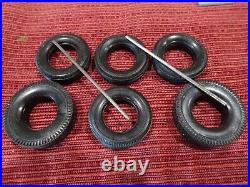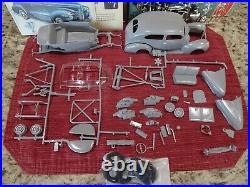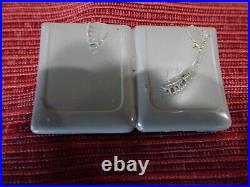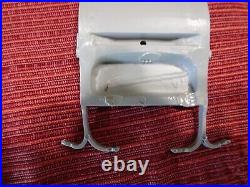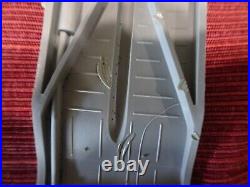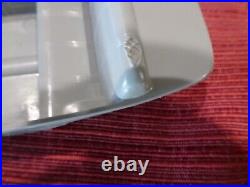 62-year-old 3 in 1 vintage First Edition 1940 Ford Sedan Model Kit. Build a newer edition, save this one for posterity.
Box and graphics remain crisp and square with only modest edge wear on one corner. Box is sturdy and the tape residue on the box top and box bottom match. Many parts remain on sprues and loose ones have been bagged as have the tires. Very unusual to find the premium picture trading card still with the kit. This kit is incredibly intact and preserved.
There are some minor tire melt marks on the seat backs and chassis. Please study photos and ask questions. Historical Note: I built these kits as a kid in the early 60's.
First, the original SMP/AMT issues never had bagged plastic parts. The sprues were just stacked inside the box and parts were prone to severing from the sprues during transit. Also, the plastic used at the time was much thicker and opaque, unlike the thin almost translucent plastic that has followed. Additionally, the new dies at that time produced model bodies with very finely formed emblems, moldings, and trim, which has been lost with re-use over the years. There was less flashing on the parts sprues as the newer dies conformed to original specs and held a tight fit during manufacture.
Many of the original dies are still used having been repaired and modified for decades, but simply cannot match the fine detail of the original issues. To confirm a genuine original look for little things like original decals or matching tape marks on the box top and bottom because these older kits were not sealed in cellophane.