AMT #2127 Double Kit 1927 T-Ford / XR6 Original Issue Unbuilt & App Complete Kit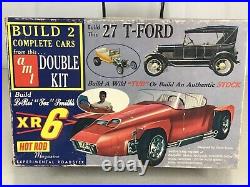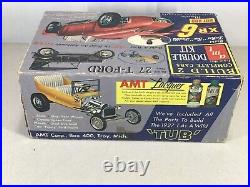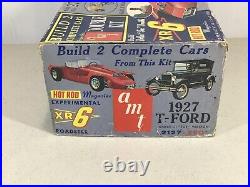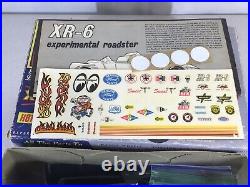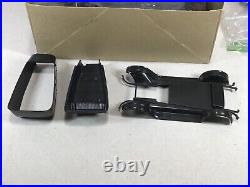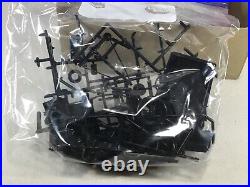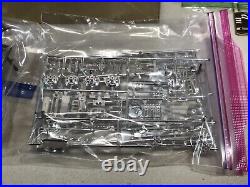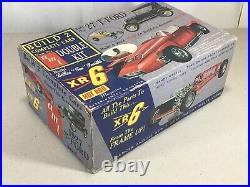 AMT #2127 Double Kit 1927 T-Ford / XR6 Original Issue Unbuilt Kit. Rare kit when it was new.
Many parts have fallen from sprues. Contents have been carefully re-bagged. A word about open box and especially open inside (parts bags opened) model kits.
Though we are experienced builders as well as dealers, and do our absolute best to verify completeness of the kits we list, we aren't intimately familiar with every kit and so cannot guarantee that every last part will be present. This applies particularly to kits with open or missing parts bags, loose parts (parts detached from sprues), partial builds and built-ups. If our description states "Appears Complete", it means exactly that; we've examined the kit carefully, nothing appears obviously missing, and we're assuming it's complete.
What you see in the photos is exactly what you'll receive. More photos are always available upon request. We encourage you to ask questions, and will typically respond within 24 hours. We will pack your item with great care using high-quality materials. We can't send invoices or make adjustments on International orders, sorry!
Reasonable offers will be accepted or countered. Unreasonable ones may be declined.